11 Dec 2009 11:20 - Matthew Krouse
Clicking on down to Qunu
International actors need some serious training to pick up our local ways of speaking, and even then, there are limits.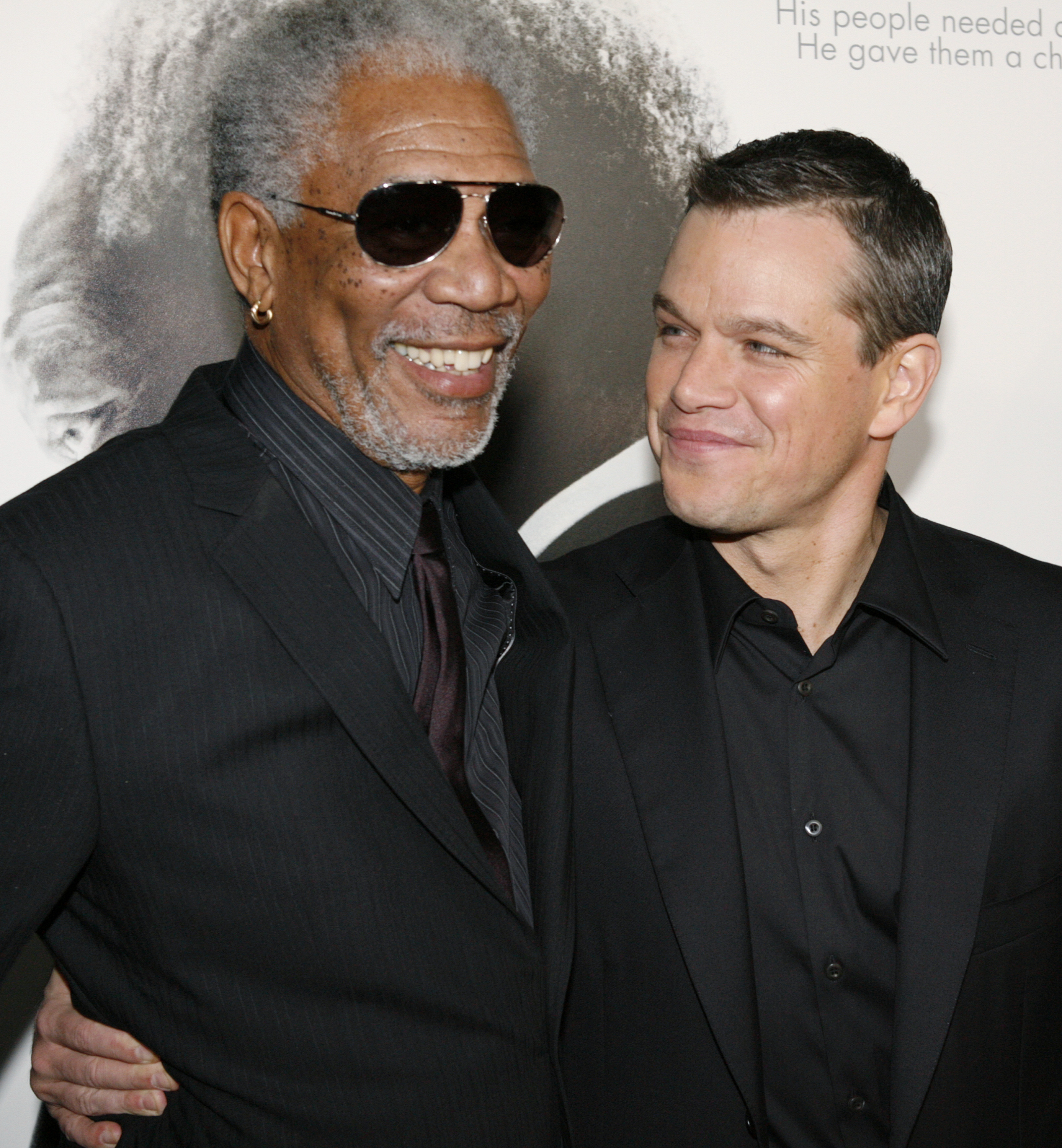 Morgan Freeman's proud admission that Nelson Mandela named him an "heir apparent" at a press conference for his book, Long Walk to Freedom, in 1994 conflicts somewhat with veteran actor John Kani's protest against international actors playing South Africa's historical figureheads.
It is questionable whether Kani will win his battle against Hollywood moguls, but he may yet prove to be on the right side of South African public opinion. In the future locals may not flock to see a make-believe Jacob Zuma who cannot utter a convincing "Sawubona": even well-trained outsiders aren't going to be able to click their way merrily to Qunu, Kani said in a radio interview this week.
Talking about his role as Mandela in Clint Eastwood's Invictus, Freeman has spilled the beans on what it took to produce the inimitable sound of Madiba. When he prepared for the plum part in the unrealised movie version of Long Walk to Freedom, Freeman gained unfettered access to Mandela whenever the statesman travelled to the United States.
Freeman confessed that it was "not for camaraderie" that he once sat holding Mandela's hand backstage before an appearance: "I find that if I hold your hand, I get your energy," Freeman told an Invictus press conference in Los Angeles.
Local voice coaches, however, go about the task of teaching foreign actors with a more methodical and clinical precision. South Africa's top dialogue coach, actress Fiona Ramsay, says she has developed a method of teaching accents that takes its cue from the method of the actor.
"It's a process of teaching them new sounds," Ramsay says. "Each actor has a different way of approaching it so you've got to adapt. Some actors do it phonetically, some by listening to a tape and some like talking to real people. You have to accommodate them."
Ramsay has worked on some of the major international productions about Africa and South Africa: Stander, directed by Bronwen Hughes, which starred Thomas Jane; Catch a Fire, directed by Philip Noyce and starring Tim Robbins; and Terry George's Hotel Rwanda, starring Don Cheadle and Sophie Okonedo.
Ramsay also coached Okonedo in her role as Winnie Madikizela-Mandela for a recent BBC Channel Four drama titled Mrs Mandela.
"The way South Africans speak is culturally based," says Ramsay. "If you say to a South African 'be a little more conciliatory' they will be completely subservient, and if you say 'be a little more assertive' they will be aggressive. We have very bold colours in our speech and it comes from our history."
Press information notes that Matt Damon, who plays Francois Pienaar in Eastwood's Invictus, spent six months preparing for his role as the Springbok rugby captain who bonds with Mandela. He visited Pienaar and family for a meal prepared by the rugby player (Pienaar is an avid home chef).
Damon's Afrikaans accent was helped along by Hollywood's best known dialogue coach, Tim Monich, who numbers Brad Pitt among his pupils. He taught Hilary Swank to speak like Amelia Earhart in Mira Nair's 2009 biopic Amelia.
In a profile of Monich in The New Yorker last month the world's top voice coach likened himself to Henry Higgins in Bernard Shaw's Pygmalion. Not surprising, since he is descended from the 19th-century philologist Henry Sweet, the character on whom Shaw modelled the role.