11 Jul 2010 20:28 - Verashni Pillay
Mandela in the house at World Cup sign-off
The World Cup's closing ceremony proved an entirely more glamorous affair than its opening counterpart.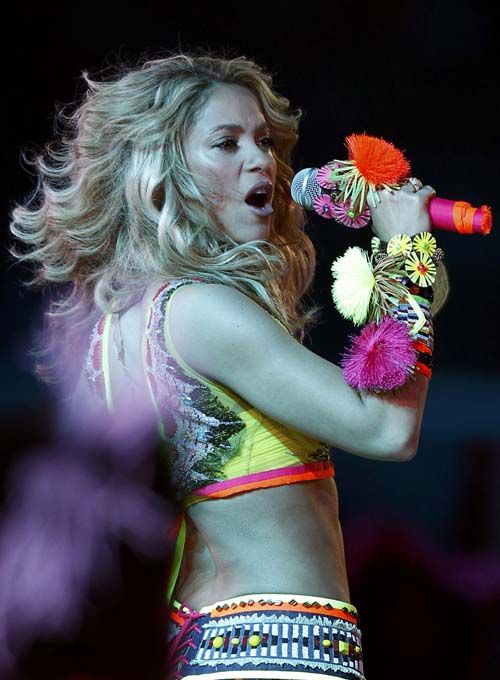 The World Cup's closing ceremony proved an entirely more glamorous affair than its opening counterpart.
It may have been the disbelief-tinged sense of wonder that SA had pulled it off, the knowledge that Nelson Mandela was in the house or perhaps the dramatic backdrop of the night sky.
Whatever it was, if the tweets were to be believed, there wasn't a dry eye in the stadium.
The build-up was spectacular. The stadium lights were turned down and camera flashes rippled through the audience as dancers filed on to the pitch and fireworks and air force planes lit up the sky.
Soccer City's pitch was turned into a gigantic projection that displayed everything from snippets of other World Cup stadiums from around the world to a fictional newspaper that ripped open to show a selection of the tournament's highlights.
Local musician Stone Seate kicked off the music, and seemed to have a disproportionately large role for the rest of the half hour event. Someone in the organising team was clearly a Bongo Maffin fan. Seate's fellow band member Thandiswa Mazwai also made a prominent appearance in the opening ceremony.
See our gallery of images from the World Cup closing ceremony

The appearance of Shakira on stage, with Freshly Ground's Zolani Mahola, was the real crowd pleaser. Shakira's requisite crop-top and feathery skirt belied Johannesburg's winter chill, while Zolani -- in tekkies -- was funky and fabulous.
Dancers enclosed the stage in a semicircle and then formed into a flickering light display of the words: "For Africa", echoing the lyrics of Shakira's oft-played World Cup anthem, Waka Waka.
Benign vuvuzela
Earlier, they had formed a human vuvuzela that emitted streams of coloured light -- a far more benign version of the popular trumpet.
With a cast of 780 members, the ceremony was broadcast live in 215 countries to more than 500-million viewers.
It was largely deemed a success, with foreign journalists bedazzled too.
"Are they all that good?" asked the BBC's Chris Bevan of the ceremony, which did just fine without SA musician Lebo M.
Artists included Jozi, Slikour, Zuluboy, Abigail Kubeka, Theo Kgosinkwe, Afrikaans artists Nianell and flutist Wouter, Nigeria's 2Face, Ghana's Samini and popular local traditional group Ihashi Elimhlophe.
However it was the performance of Ladysmith Black Mambazo that proved most magical. They delivered a haunting performance that saw impressive special effects transform the pitch into a savannah wetland. Giant elephant puppets walked into the stadium and seemingly drank from a lake as the musicians sang.
Madiba
Former president Nelson Mandela also made his first appearance at the tournament. He did a quick turn on the pitch, smiling from the back of a golf cart alongside his wife Graça Machel.
Speaking to the BBC earlier, grandson Mandla Mandela said: "We've come under extreme pressure from Fifa, requiring and wishing that my grandfather be at the final."
On Thursday Fifa president, Sepp Blatter said: "He has had this trophy in his hand when he was in Zurich in 2004, and it will be a wonderful moment for him, for football, for Africa -- if this can be a possibility."
Blatter fluttered around the iconic leader proudly as he made his appearance -- before going home to watch the match. However Mandela, who will celebrate his 92nd birthday in exactly a week, is in increasingly fragile health -- and in mourning. He cancelled his appearance at the opening match after his great-granddaughter Zenani Mandela (13) was killed in a car crash after leaving the World Cup opening concert in Soweto.
"Thank you" in various languages lit up the floor as the stadium, awash in the red and orange of Spanish and Dutch supporters, prepared for the first World Cup final match on African soil.