15 Jul 2010 17:12 - Lionel Faull
Make like Madiba
Tata Madiba turns 92 on Sunday, and will hopefully enjoy a long lie-in, a lazy brunch, and an afternoon with his grandchildren.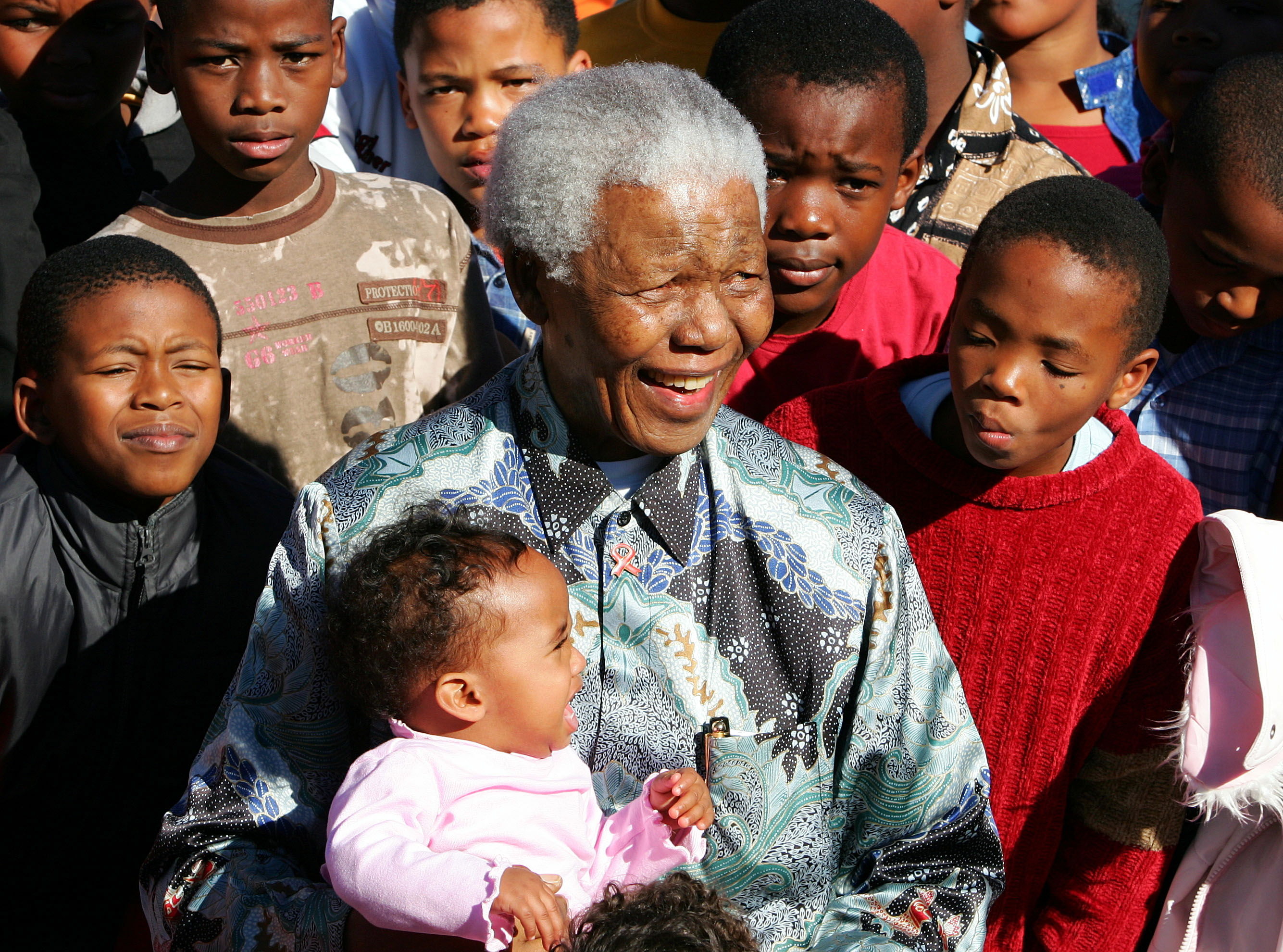 Tata Madiba turns 92 on Sunday, and will hopefully enjoy a long lie-in, a lazy brunch, and an afternoon with his grandchildren. Having given 67 years of his life to build a better world, he deserves it. But as for you and me, here are some suggestions for how to spend 67 minutes making a difference ... and still enjoy that lie-in.
Did you know that more than 90% of South African schools do not have a functional library? Help campaign for one library and one librarian in every school in South Africa by visiting their Bookery on 20 Roeland Street, Cape Town, on Sunday -- open from 9am to 5pm. Donate your old books, or help the Equal Education team to cover books in protective plastic, or help sort and catalogue their collection. Books collected at the Bookery are used to stock new libraries in disadvantaged Cape Town schools. For more information, call Cosmos on 021 461 4189.
Mandela is the honourary patron of the National Society for the Prevention of Cruelty to Animals (NSPCA). What better way to make a difference than making an animal's day! There are more than 90 NSPCA branches in South Africa. "Our best advice is for people to contact the one in their area to find out when they open and what you can do to help," says the NSPCA's Chris Koch. Download the comprehensive hospice finder to help you locate a hospice in your area. Bear in mind that Mandela Day falls on a Sunday -- if you plan to visit an organisation or institution, check in advance whether they will be open on the day.
The smallest act
If you're still stuck for ideas, Nelson Mandela Foundation spokesperson Sello Hatang has some advice. "Keep your activity as simple as possible," he says, "because even the smallest act can make a big difference".
For example, you could do something as simple as making friends with someone from a different cultural background. Mandela is renowned a nation-builder, after all. The Super 14 finals in Soweto and the Soccer World Cup showed how it's done.
We all have skills which we use every day, often taking them for granted. Use yours to uplift someone else. For example, you could help someone find a job by putting together a simple CV and cover letter, and printing several copies out for them.
Or get some friends together, and clean up your street, neighbourhood, park, sports ground, river or beach. Celebrate with a braai afterwards.
But, whatever you decide to do on Sunday, do it for Madiba.