31 Jan 2011 13:49 - Vuvu Vena
Top five crazy Madiba rumours
News of Nelson Mandela's hospital visit sparked wild rumours internationally. The M&G's Vuvu Vena gives her craziest five.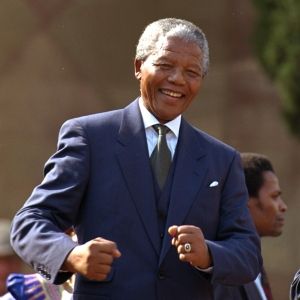 News of former president Nelson Mandela's hospital visit feulled wild rumours across social networks and media. Here is the Mail & Guardian's Vuvu Vena's top five.
5: Twitter can kill people
What a crazy start to 2011. An angry Justin Bieber fan compared a tweet about Bieber's supposed death to saying "RIP Nelson Mandela". Killing a teenage music sensation and killing 92-year-old international icon, former South African president, hero of democracy and dynamic leader Mandela ... err, not quite the same thing. Moreover, since Mandela's release from hospital last Friday, more RIP tweets have been flowing. They say a cat has nine lives, I wonder how many times they've killed Madiba already only to find he's as alive as alive they come.
4: The legend of the missing pistol
Valued at R22-million before it's been found, the legend goes that Mandela buried the Makarov pistol with 200 bullets at Liliesleaf Farm in July 1962. It was to be the first gun of Umkhonto we Sizwe. However, with the progression of time, houses have been built in the area, hiding the elusive weapon even further. Who would let anything with a value of R22-million stay underground? It's no wonder that two gardens have already been dug up, a property bought and a suburban house demolished, according to the Sunday Times. How much will it cost to actually find the R22-million pistol?



3: International news broadcaster, CNN bought the house next door to Mandela's Houghton home
Wow! Talk about foresight. While South African media camped outside the residence or sat on the pavement outside Milpark hospital, these geniuses kept watch next door, probably with binoculars and the likes. Over eager? The real question though is what happens to that house when the story has been put to bed?
2: Mandela's face is everyone's avatar on social networks
Well maybe not everyone, but since news about his health broke out, some Facebook and Twitter users thought it ok to put Madiba's face in place of their own profile picture to show support. So imagine you are going through a list of your friends on FB or of your followers on Twitter and all you keep seeing is Madiba in a different pose.
However, an angry Beeeeevz said it best on Twitter; "Guys uhm—@NelsonMandela is fine so please remove him as your pro-pic, it's getting a lil' lame now!" Touché.
1: Mandela died in Robben Island, this is an impersonator
This is the mother of all conspiracy theories, and the first time I heard it I simply laughed, thinking it was an honest joke. When more people said it I began to worry. Not about Madiba, more about the imaginative souls repeating this junk to impressionable people. Can you imagine how terrifying it must be for Graça Machel, who thinks she's married to the greatest statesman this side of democracy and then be told it's really somebody else? Freaky!