17 May 2011 15:39 - Staff Reporter
Madiba is happy and hale, says Zuma
Former president Nelson Mandela is recovering well from his illness and in "good spirits", President Jacob Zuma said after visiting him on Tuesday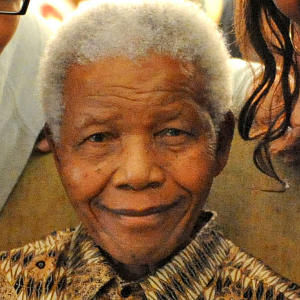 Former president Nelson Mandela is recovering well and in "good spirits", President Jacob Zuma said after visiting him on Tuesday.
"He was absolutely in a good mood, in good spirits... He has been recovering very well," Zuma said after a long visit with the Nobel Laureate at his Houghton, Johannesburg home.
Mandela, 92, was discharged from hospital in February after being treated for a respiratory infection. He was moved to his home in Houghton where he is under 24-hour supervision by a medical team.
On Tuesday, Zuma briefed Mandela on the ANC's election campaign, lunched with him and congratulated the Nobel Laureate for already casting his ballot.
Mandela voted at home on Monday.
"People in the country should take lessons from him that voting is important," Zuma said after a visit with Mandela which lasted over an hour.
"I think it really gave encouragement to all of us... Madiba understands the importance of the vote," Zuma said.
Mandela retired from politics in 1999 and from public life in 2004, but continues to play a key role in South African politics.
His name is used to invoke deep emotions and patriotism by everyone from ANC members to opposition leaders.
Democratic Alliance leader Helen Zille told would-be voters in Khayelitsha on Saturday that the DA was the only party capable of keeping Mandela's legacy alive.
"We are working hard to build Madiba's vision," she said.
Mandela cast a special vote at his Houghton home on Monday.
"The first president of the free and democratic South Africa has led by example. We must now learn from him as we always do and go out in our millions to vote," Zuma said after Mandela cast his vote.
Last month, ANC Youth League president Julius Malema used Mandela's name in a speech urging his supporters to vote for the ANC.
"President Mandela is sick and you don't want to contribute to a worsening condition of Mandela by not voting ANC.
"President Mandela will never endure if the ANC is out of power," he said. -- Sapa