09 Dec 2014 19:10 - Kwanele Sosibo
Photographer says GCIS mum over R20m demand for Madiba image
The state agency allegedly responsible for distributing a picture of Madiba globally says it is seeking an amicable resolution to the matter.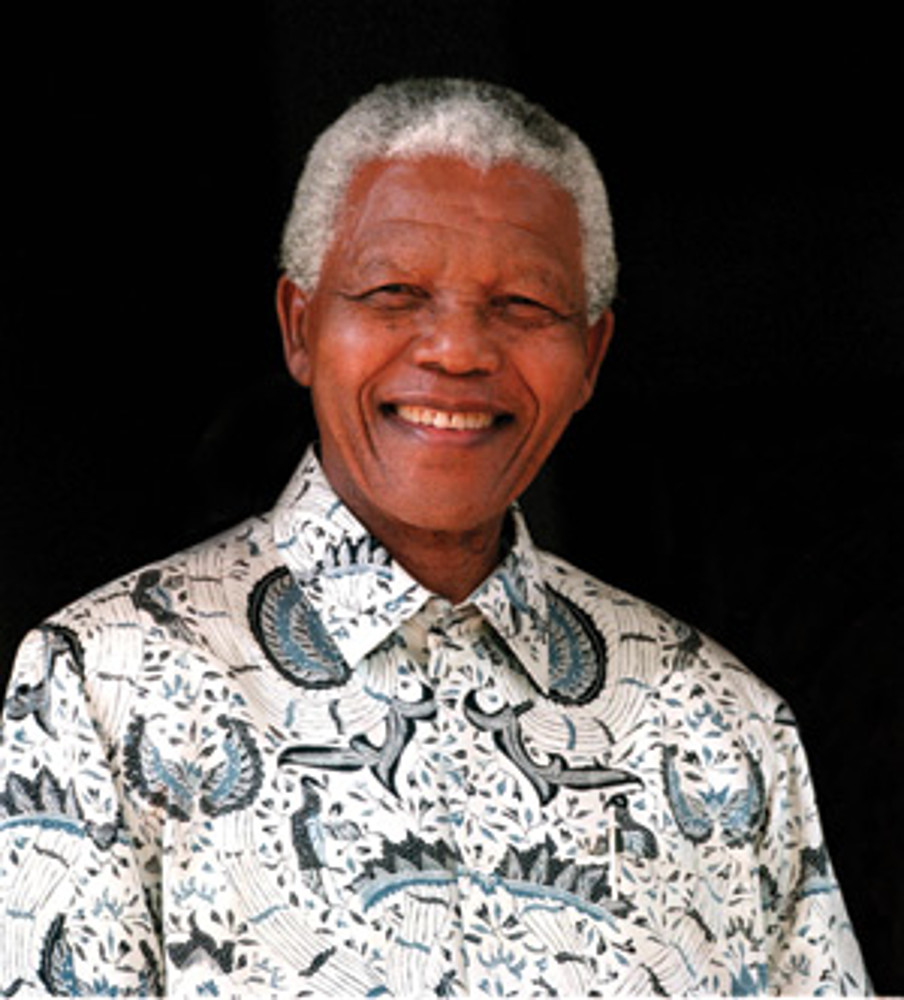 The Government Communication and Information System (GCIS) hasn't met photographer Shaun Harris, who is seeking recognition and R20-million in compensation for the unauthorised use of a Nelson Mandela photo he took in 1999, even though it says it wants an amicable solution to the matter.
On December 1, Harris sent a formal letter of demand to the communications agency, almost a year after discovering the photograph at the ANC's headquarters, Luthuli House, following the death of the former state president.
David Liphoko, acting director general for the GCIS, said: "I can confirm that we are negotiating with Shaun Harris and that we are seeking legal advice. We want to have a cordial resolution to this matter, so we are working closely with Shaun."
Harris confirmed that he was also seeking an amicable resolution but said GCIS had not contacted him about a date for the meeting. He said he and his lawyers had not heard from the state agency.
Unlawful distribution of the image
Harris alleges that his agency gave the picture to the GCIS for a single usage in 2006, for which he was paid.
Since discovering the image at Luthuli House the day after Madiba's death, Harris estimates that the image has been used at least 200 times around the world, all emanating from GCIS's unlawful distribution of the image.
The photo, shot at the presidential residence Mahlamba Ndlopfu during former British prime minister Tony Blair's visit on January 8 1999, shows a smiling Nelson Mandela near the end of his presidential term. Harris claims the image – initially licensed for a book – has gone viral and, as such, it would not make sense to try to track each use as he has proof that the image was disseminated by the GCIS, and had subsequently been stripped of its digital signature.
"When I was trying to negotiate with GCIS, there were some things that didn't really sit right," Harris said. "But it all depends on future negotiations and how quickly we clear them up."
He said the amount he was seeking was relative to the damage that had been caused. "Nelson Mandela wasn't just an ordinary figure. He was somebody that everybody looked up to and idolised. I would like to get a public inquiry into all the usage of it."
Harris said he had even encountered the image on a billboard in Cotonou in Benin. "There's [also] a guy in South Africa who is selling the photograph as mats," Harris said by phone from Bloemfontein, where he lives.
"GCIS sent it to all the governments, all the embassies and all the media. Whoever wanted to use the picture at the time of death, reproduced it freely. That picture was hired out to make billboards."
Implosion of his family life
Harris said seeking compensation for loss of income had been so great that it had contributed to the implosion of his family life.
Harris's legal team at Spoor and Fisher Attorneys said he was willing to discuss a further royalty licence.
He is not the only photographer who has had to deal with government intransigence when seeking to address copyright infringement. The family of Sam Nzima, who took the photograph that has become synonymous with June 16 1976, has had to continue to battle the unauthorised use of his image, despite owning the copyright since 1998.
"It took us 22 years as the Nzima family to get copyright," said Nzima's son, Thulani Nzima. "It has not been an easy fight. By the time we got the copyright, those who wanted to use the image for commercial purposes had already extracted the value.
"The second thing is that it took about 18 years for even our own government to finally recognise Sam Nzima as the man behind the picture, while he is still alive.
"In a few years, it will be 40 years since it was taken. In that time, we have seen various applications of the picture, some without even asking for usage rights, and I'm talking even from our government structures."
Nzima has the added challenge of negotiating secondary usage rights with the families of those in the photo, which shows a dying Hector Pieterson being carried by an anguished Mbuyisa Makhubu.
"What we're saying, if there's an opportunity to make money out of this, we would like to share the spoils with both the Makhubus and the Pietersons," Thulani said. "That would take different elements.
"The Makhubus have approached us for copyrights to use the image to tell their own story. My response to them was we would like to see the execution of how they would like to use the image, because the value of the image is in its full context."