11 Feb 2018 16:17 - Govan Whittles
NEC will finalise Zuma transition on Monday— Ramaphosa
​ANC president Cyril Ramaphosa has confirmed that the ANC NEC will make a final decision on President Jacob Zuma's fate as head of state on Monday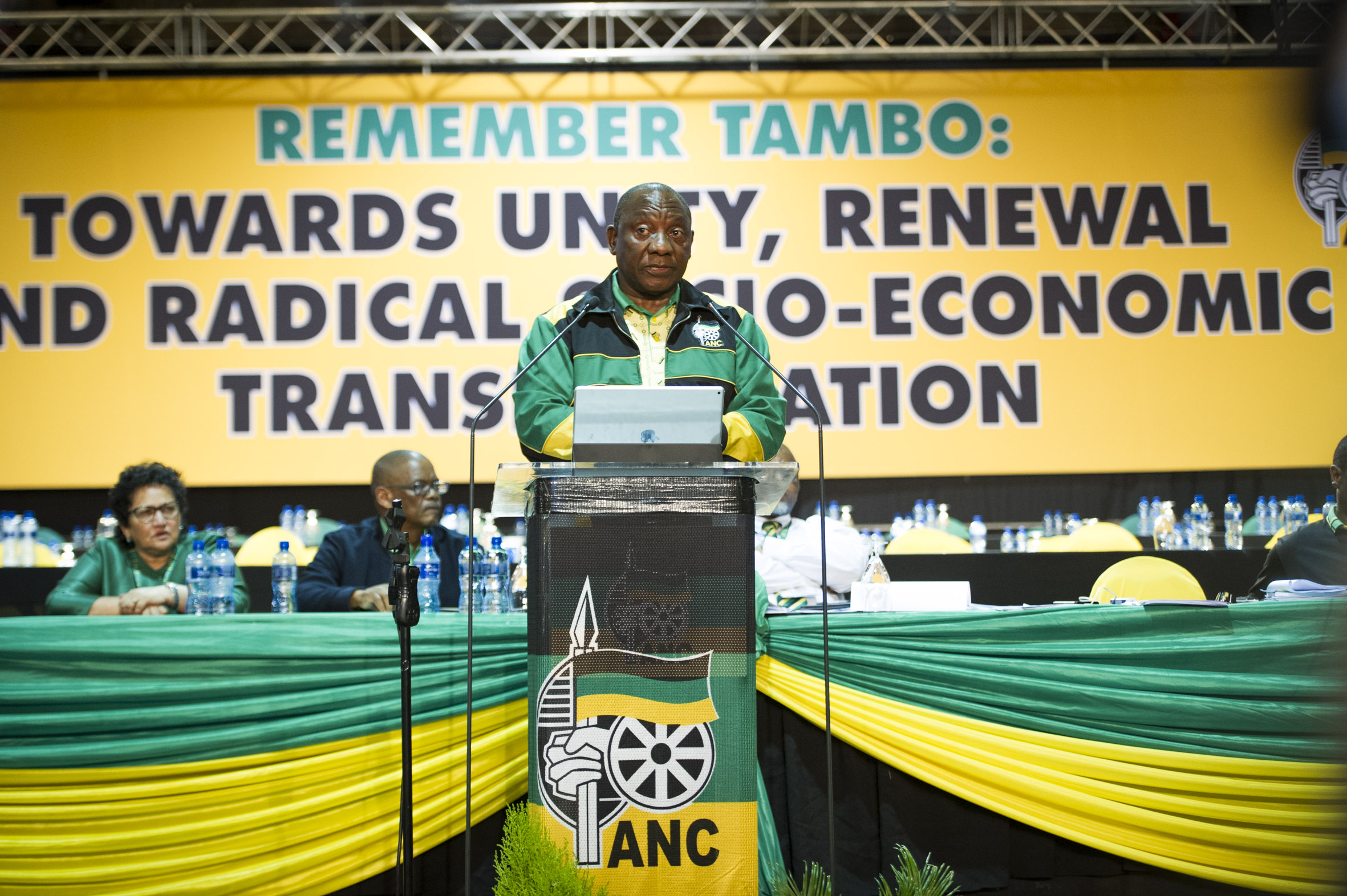 ANC president Cyril Ramaphosa has confirmed that the ANC national executive committee (NEC) will make a final decision on President Jacob Zuma's fate as head of state on Monday.
Ramaphosa told ANC members and supporters in Cape Town that the ANC knows they want "closure" on the speculation about whether Zuma will be recalled by the party.
He was speaking at the launch of the ANC's celebration of the 28 years since former president Nelson Mandela was released from the Victor Verster prison in Cape Town. Madiba addressed thousands of supporters at the Grand Parade that afternoon, and Sunday's event was meant to emulate that.
Ramaphosa told the ANC supporters that discussions with Zuma over his possible resignation were taking place using Madiba's "style".
"Making sure that we are doing things in an orderly manner, in a purposeful manner, in a manner of focusing on the end result. We doing all this with the key objective of uniting our people," Ramaphosa said.
"Nelson Mandela was very clear that he always sought to put the interests of our people first, but also clear about continuing to unite the people of SA and ANC. This is precisely what is informing our approach as we handle this whole question of the transition," the ANC president added.
He then revealed that the NEC meeting "urgently" convened for Monday in Centurion would make the final decision.
"The NEC will meet tomorrow to discuss this very matter. And because our people want this matter to be finalised, the NEC will be doing exactly that. We know you want this matter to be finalised. We know you want closure on this matter," Ramaphosa said.
Earlier the Congress of South African Trade Unions deputy president Zingiswa Losi called on the ANC to expedite its efforts to recall Zuma:
"As we move to the 2019 general election, we want to give back the ANC to its owners; the people of South Africa. As we do that, we must listen to the people of SA, we must listen to workers when they are saying for as long as we keep the president of the republic in power, the ANC brand becomes damaged," Losi said to loud applause.
SACP Western Cape chairperson Benson Ngqentsu said: "The longer you keep president Zuma in power, the worse off for the people, the worse off for South Africa."
Ramaphosa urged ANC members to capitalize on the momentum the party gained since his election in December.
"We have a new mood right across the country. We can capture that mood and move forward as one nation, one people to ensure we get to where Madiba wanted us to get to," Ramaphosa concluded.